Our Services

contact us
N.B: TO ENSURE THAT YOU RECEIVE THE FASTEST POSSIBLE RESPONSE FROM US, WE ASK THAT YOU HELP US BY COMPLETING THE CONTACT FORM BELOW AND PROVIDE ANSWERS TO THE "INCLUDE THE FOLLOWING" NEW CLIENT QUESTIONNAIRE
We are an extremely small company: To keep our prices low, we do not have an office staff. Therefore, as the company owner/manager, I receive all inquiries. Unless I receive the fully completed contact form, I am unable to keep up with the huge influx of e-mails and phone calls, particularly in the spring.
We apologize for the inconvenience, which will help us to help you, and we thank you for your continued interest.
Our yearly seasonal calendar basically focuses on specific projects as follows:
In the spring, our main focus is on cleanings, start-ups, pump replacements, and minor repairs. In summer (June – mid September), we try to schedule the larger, more time-consuming upgrades.
Early fall (mid-late September) is our netting season.
October-mid December is another season for larger upgrades.
Mid-late December is for pond-winterizations.
Jan-March is our winter is our winter upgrade season, weather permitting.
Please complete the form below to send us an email. Fields marked with * are required in order to submit the contact form.
SO WE CAN PROVIDE YOU WITH THE VERY BEST SERVICE PLEASE SEND
AN EMAIL

INCLUDE THE FOLLOWING:
Name
Full Address and Zip
Service Interest: (Upgrade, Leak Repair, Cleaning)
Length, Width & Depth of Pond
Type of Filtration
(if known)
Gravel Bottom?
Include a few pictures taken down into the water and overall.
Cell Phone Number for Texting.

We will respond within 24 hours!
Aquadon Pond Services

112 Radcliffe Road
Grasonville, MD

Phone: 410-924-1208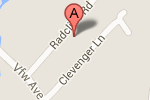 Click here to view map »


We provide ALL of our services in most of Maryland including the following counties, cities and towns (as well as the cities, towns and surrounding areas of those listed in Virginia):
Anne Arundel County
Baltimore County
District of Columbia D.C.
Davidsonville, MD
Severna Park, MD
Edgewater, MD
Towson, MD
Gibson Island, MD
Columbia, MD
Potomac, MD
North Prince Georges County
South Prince Georges County
Rockville, MD
Bethesda, MD
College Park, MD
Bowie, MD
Crofton, MD
Chestertown, MD
Kent County
Howard County
Glen Burnie, MD
Falls Church, VA
Alexandria, VA
Green Belt, MD