Our Services

Water Features Grasonville, MD
No Maryland outdoor landscape can be complete without having some water features installed. And here at Aquadon Pond Services, we promise to create exceptional outdoor amenities for commercial, as well as residential properties located in the cities of Grasonville, Chester, Kent Island, Centreville, and Easton.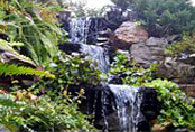 For over a decade, we have worked on some of the most challenging installation projects involving various water feature amenities, making us the perfect company to hire for such property improvement task. Our solid portfolio of previously completed water features is your ultimate assurance that you'll be getting what you paid for in terms of the work quality that we can provide you with. Our partnership with affiliate firms means that we can get the help of fellow professionals when needed to fully satisfy your specific needs.
Water Features that We Create
We are a one-stop shop for all design and build needs concerning water feature amenities for private properties and business establishments in Grasonville and neighboring cities. Specifically, our clients can tap our help to build these awesome water features: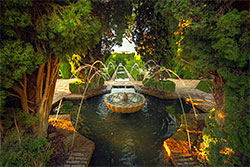 Ponds. Ponds are among the most requested water feature amenities due to their small size and relative ease of installation. We can build a koi pond or a pond with water lilies and other aquatic flora to achieve truly nature-inspired appeal.


Waterfalls. Who says that you have to go far just to witness an amazing waterfall? With the help of our professional landscape workers, you can have your own waterfalls that will surely make your outdoors more relaxing and attractive.


Artificial streams. If you wish to achieve an authentic-looking natural outdoor setting, then, by all means, request for an artificial stream to be installed in your landscape.


Fountains. Our offered fountain options range from ordinary to intricately designed ones that are sure to satisfy even those with discriminating taste.


We can also add or combine different water features to create a dramatic effect in your property. An example is adding waterfalls and/or fountains in your pools for a mesmerizing and jaw-dropping look.
Waterscape Renovation and Improvement
Aside from installing water features, we can also renovate existing water feature amenities to make them more enticing and to allow them to function better. We have trained people who are adept in the various renovation techniques that can bring back your water features' old glory. We've already completed similar projects in Grasonville, MD with commendable results. If you also want to improve your outdoor area, contact us at Aquadon Pond Services.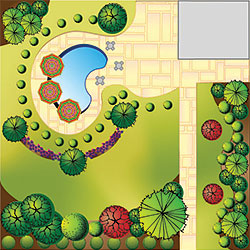 Comprehensive Water Feature Package
As professionals with several decades of combined experience, we can work on all aspects of water feature creation – from conceptualization and design up to final installation of various elements. Our people are all trained to install filtration systems and pumps to bog plants and even lighting if need be.
Perhaps, among the most attractive aspect of our offered water feature package is the price that we charge – we have the best rates in the industry in terms of our work quality and the speed with which we finish our projects. So even with a limited budget, you're guaranteed to have the professional service that you need.
Call (410) 924-1208 today and let us build the water features that you desire.
We provide ALL of our services in most of Maryland including the following counties, cities and towns (as well as the cities, towns and surrounding areas of those listed in Virginia):
Anne Arundel County
Baltimore County
District of Columbia D.C.
Davidsonville, MD
Severna Park, MD
Edgewater, MD
Towson, MD
Gibson Island, MD
Columbia, MD
Potomac, MD
North Prince Georges County
South Prince Georges County
Rockville, MD
Bethesda, MD
College Park, MD
Bowie, MD
Crofton, MD
Chestertown, MD
Kent County
Howard County
Glen Burnie, MD
Falls Church, VA
Alexandria, VA
Green Belt, MD