Our Services

Pond Filter System and Filtration
Better Pond Filter System
We have been installing and upgrading ponds for many years now and have seen many "BEST FILTERS ON THE MARKET"...true there are many good ones ...but also many bad and truly there are many ways to filter a pond from natural bio filtration to basic small filter on the bottom then up to skimmer-biofalls.... then to the premium systems of bead filters and vortex and also any of these systems can benefit from the use of U.V. or ULTRA-VIOLET filtration which pretty much eliminate the "gotta add chemicals to the pond again to get rid of the green water" scenario so we can work with all you..... "gotta pond that needs help" folks out there and/or newly" inherited a pond" home-owners.....our main goal is for you to look at your pond with a feeling of contentment ........not dread.
Aquadon is Maryland's expert in the installation of top-notch filtration systems for water features, such as koi ponds, waterfalls, and pools. We have been installing these products for decades, and we have helped keep water features in numerous homes and commercial properties hygienic and safe. We carry the best brands and install only the types of filters that we know are up to the task so clients will have peace of mind.
If you wish to be sure that you'll only get the finest water filtration systems, all you have to do is contact us soon. Our friendly staff will be happy to hear your concerns, and have one of our expert personnel schedule a visit to your location for an initial check of your water features.
We service Annapolis, DC, Baltimore, Davidsonville, Severna Park, Edgewater, Towson, Gibson Island, Columbia, Potomac, Rockville, Bethesda, College Park, Easton, MD, Rehoboth, DE and neighboring cities in MD, DE and VA. Dial (410) 924-1208 today.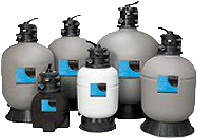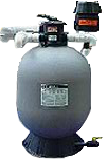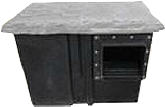 The Need for the Right Pond Filtration System
There are many water filtration systems that are claimed to work but fail to deliver. In the end, many residential and commercial property owners end up scratching their heads due to the dismal performance of such products.
Pond Filter Media
Aside from this, there are also a lot of filter media used to filter ponds, pools, and other water features – from natural bio-filtration to a basic small filter on the bottom then up to skimmer-biofalls. There are also the premium systems of bead filters and a vortex, with some systems using U.V. filtration, which is a convenient way of keeping a water feature clean and not green (as in 'green water').
Our aim here at Aquadon is to make homeowners and other clients look at their ponds or pools with a feeling of contentment, not dread, because of the overwhelming dirt build-up. So we always ensure that we install the right model and brand of filters since we know that using the wrong ones will lead to inefficient filtering of surface dirt and debris in water features.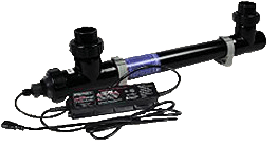 Installing Top Brands of Pond Water Filtration Systems
Aquadon has been installing brand new units and upgrading existing filtration systems for goldfish and koi ponds, mini-waterfalls, fountains, man-made streams, and pools in properties across Maryland. For many years now, we have installed some of the finest brands of water filters in the market, including Skimmer and PF300 filters. We have partner suppliers who provide us with different filter systems, so you won't have to worry about not finding the right one for your water feature.
Filtration Repair and Replacement Services
A poorly maintained filtration system could lead to damages to the entire system, aside from the failure to effectively trap contaminants and debris. To ensure that such a scenario won't happen, you should have a professional technician check your filter on a scheduled basis. This way, you'll know if it's time for some components to be replaced or, if possible, simply repaired.
Accordingly, we have licensed personnel who are trained to conduct the necessary repairs of non-functioning filter systems and to perform the needed replacement if warranted. They have the tools and spare parts to conduct onsite maintenance for your convenience. Just let our people know your specific problem, and they will conduct the appropriate actions.


Hire the Experts in Pond Filtration
For truly functional filtration system services that won't burn a hole in your pockets, please call Aquadon at (410) 924-1208 today. We'll be pleased to address your questions, provide a free estimate, or schedule a visit to your location.
We provide ALL of our services in most of Maryland including the following counties, cities and towns (as well as the cities, towns and surrounding areas of those listed in Virginia and Delaware):
Anne Arundel County
Baltimore County
District of Columbia D.C.
Davidsonville, MD
Severna Park, MD
Edgewater, MD
Towson, MD
Gibson Island, MD
Columbia, MD
Potomac, MD
North Prince Georges County
South Prince Georges County
Rockville, MD
Bethesda, MD
College Park, MD
Rehoboth, DE
Bowie, MD
Lewes, DE
Crofton, MD
Chestertown, MD
Kent County
Howard County
Glen Burnie, MD
Falls Church, VA
Alexandria, VA
Dover, DE
Green Belt, MD