Our Services

Ponds
Are you thinking of having a water feature added in your outdoor space? Do you want one that costs cheap and is easy to install yet provides some truly awesome benefits? Then we suggest ponds to be designed and installed by our team of landscaping professionals.
At Aquadon Pond Services, we can install every imaginable type of ponds for clients who are eager to infuse a touch of nature into their outdoors. We can also accommodate clients from Annapolis, DC, Baltimore, Davidsonville, Severna Park, Edgewater, Towson, Gibson Island, Columbia, Potomac, Rockville, Bethesda, College Park, Easton, MD, Rehoboth, DE and neighboring cities in MD, DE and VA. NOTE: Our building seasons are Winter: December-March and Mid-Summer: June-August.
For the past 13 years, we have created stunning and fully functional waterscapes that still mesmerize up to these days. We have made countless commercial and residential property owners doubly proud of their outdoors because of the exquisite beauty of the pond features that we install.
You, too, can enjoy the same exhilarating feeling when you tap our expertise to install your dream pond. Just one phone call and we'll start the ball rolling to finish the ideal pond for your property.
The Perfect Pond for Your Outdoors
Our pond creations have made countless outdoors in Chester and other Maryland cities stand out in terms of beauty and functionality quality. Clients like you may choose from any of the following types of ponds:
Koi Pond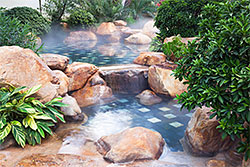 This is one of the most popular types of pond because of its therapeutic, calming effect. This is why many property owners opt for this type to be installed in their outdoor areas.
Garden Pond
If you have a Zen-inspired property, a garden pond will be your ideal option. This pond type is basically a garden placed on a water feature, thereby creating truly interesting natural appeal that you will surely love. We will place water lilies or lotuses, some fish, and ferns for an authentic water garden look.
Fish Pond
This is very similar with a koi pond, only that a fish pond can have different fish species at once. Accordingly, we can place your desired species or recommend ones that would thrive best in your pond.
Pond Maintenance Services
Aside from pond installation, we also provide affordable maintenance services that can keep ponds clean, functional, and stunning all year long. You can get our professional help to perform the following pond maintenance tasks: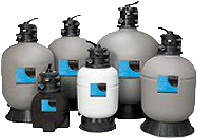 Algae removal
Not only do algae look unpleasant, they could also drastically make your pond an unhealthy environment for fishes. Accordingly, we can take care of algal blooms to make your pond a visually pleasing outdoor feature that is also ideal for fishes to exist at.
Cleaning of filters
It's vital to keep pond filters clean so they can, in turn, keep your pond free of debris and other contaminants that can affect the pond's health and functioning.
Pond repairs
If you have leaks or damaged filters, we can do emergency repairs to keep things orderly and functional. Whether you're in Chester or residing in other MD city, we can provide this service fast and efficiently.
Why Hire Us for Your Pond Project?
With highly creative manpower, competitive pricing, IPPCA accreditation, and a solid portfolio, we are easily your best option for your pond project. Our long experience working on various pond types is your ultimate assurance of our capacity to create stunning ponds that deserve more than a second look. Dial (410) 924-1208 today.
We provide ALL of our services in most of Maryland including the following counties, cities and towns (as well as the cities, towns and surrounding areas of those listed in Virginia):
Anne Arundel County
Baltimore County
District of Columbia D.C.
Davidsonville, MD
Severna Park, MD
Edgewater, MD
Towson, MD
Gibson Island, MD
Columbia, MD
Potomac, MD
North Prince Georges County
South Prince Georges County
Rockville, MD
Bethesda, MD
College Park, MD
Bowie, MD
Crofton, MD
Chestertown, MD
Kent County
Howard County
Glen Burnie, MD
Falls Church, VA
Alexandria, VA
Green Belt, MD