Our Services

Pond Cleaning Baltimore, MD
No one wants to have a pond that is obviously lacking maintenance efforts from its owner. Not only is it a definite eyesore, it will also reflect the property owner's personality. But it can also be because the owner doesn't have the skills, equipment, or time to perform pond cleaning on a regular basis. In any case, we at Aquadon Pond Services can solve your pond maintenance and cleaning woes.
We are considered experts in pond cleaning, and we have a long list of satisfied clients in Baltimore and Annapolis to back up our claim. With decades of combined experience and a reputation for excellent service, our company can surely be the answer you're looking for.

The Best Pond Cleaning Contractors to Hire
Sure, there are other companies in Baltimore and other Maryland areas offering cleaning services for pools and ponds. But not all of them can perform the task with the same meticulous and systematic approach that we at Aquadon Pond Services have been doing for years.
With us, you're assured that we will use only proven methods for cleaning ponds, such as regular checkups of filters, pumps, and liners. If we see damaged components, we will readily replace them; but if they can be simply repaired so you won't have to pay extra, we will do so.
Primarily, we can do periodic cleanups as part of our pond cleaning services. Clients like you can choose from our offered weekly, monthly, or bimonthly contract options. This gives you the flexibility to pick the contract that you can easily afford. Moreover, we offer rates that are absolutely easy on the pockets so you won't have to stretch your budget. We also provide warranty to our work to give you peace of mind.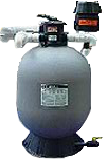 Pond Areas that We Clean Regularly
There are specific areas in ponds that should be cleaned on a regular basis. This is to avoid costly damages that could cause inconvenience on the owner's part. For example, pond filters must be regularly cleaned so they can perform their function perfectly. Pumps should also be free of any contaminants to avoid damaging them. The pond's surface should likewise be constantly free of dried leaves, moss, algae, and other foreign objects that could make the pond look like a total mess.
Our pond cleaning personnel will ensure that all these areas are thoroughly checked and cleaned according to your chosen frequency. We will guarantee that your fishes or kois won't be harmed or greatly disturbed when we perform our job. We will also ensure that our personnel will finish the task quickly and without affecting your daily activities.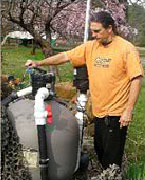 Get Our Pond Cleaning Services Today
Entrusting your pond cleaning needs to inexperienced contractors will surely lead to disappointing and even disastrous results. But why take the risk when you can just hire us and be assured of a commendable outcome?
Aquadon Pond Services has the best pond cleaning personnel. Our solid record proves our capabilities and dedication to providing total customer satisfaction for our clients in Baltimore, MD and neighboring locations. With us, you're sure to get your money's worth in terms of our work quality.
Call 410-924-1208 right now.
We provide ALL of our services in most of Maryland including the following counties, cities and towns (as well as the cities, towns and surrounding areas of those listed in Virginia and Delaware):
Anne Arundel County
Baltimore County
District of Columbia D.C.
Davidsonville, MD
Severna Park, MD
Edgewater, MD
Towson, MD
Gibson Island, MD
Columbia, MD
Potomac, MD
North Prince Georges County
South Prince Georges County
Rockville, MD
Bethesda, MD
College Park, MD
Rehoboth, DE
Bowie, MD
Lewes, DE
Crofton, MD
Chestertown, MD
Kent County
Howard County
Glen Burnie, MD
Falls Church, VA
Alexandria, VA
Dover, DE
Green Belt, MD